Selling Success: Give Your House a Makeover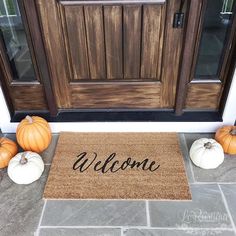 The best way to sell your house quickly, after it is priced right for the market, is to wow potential buyers from the time they pull up. Some pretty simple efforts can make the difference between a drive-by and a buyer presenting an offer.
Yes, Curb Appeal Matters
Landscaping
You want to make the best first impression you can, so make sure your lawn is well groomed, mowed and neatly trimmed. Prune bushes so they look neat and not overgrown, keep flower beds and landscaping weeded and mulched, and if you don't have seasonal color add some plantings and flowers.
Make your front door inviting with a fresh coat of paint. Choose an appropriate accent color to your siding so it pops and stands out. Add a seasonal wreath to make the house a home. Be sure you have attractive and easy to see house numbers, and buy a new welcome mat so buyers feel invited into your home.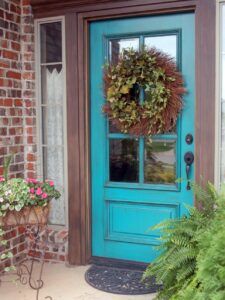 Clean and Repair
If the outside of the house looks sloppy, buyers will think you neglect other things, and it is a turn-off. Give siding a good power-washing, clean out the gutters, and sweep walkways, stairs and porches.
Make necessary repairs where you can so your home is in its best condition possible. Repair any broken windows, siding or trim elements, and missing siding or roof shingles. Give things a new coat of paint where necessary (some loan programs require this anyway), and keep it neutral and warm.
Make the Inside Sweet
Declutter and Depersonalize
Buyers need to be able to envision their belongings in the home, not feel like they are invading your personal space, so clean up and remove clutter and depersonalize by packing away family pictures and memorabilia. If you have to rent a temporary storage unit for knickknacks, photos, personal items, and extra furniture do it – it is well worth it.
Give your closets, drawers, built-ins and bookcases a thorough organization and clean out. Closets packed to the gills give the impression that your house doesn't have enough storage space. In general, too much stuff everywhere makes a house seem cramped and smaller than it actually may be.
Clean!
Make every surface shine. From ceiling fans to floors and everything in between, clean your home until it sparkles. This simple effort requires only elbow grease, but makes things look well kept, in good condition, and brighter rooms sell houses!

Turnkey Appeal
To make a buyer feel like they can move right in, remove any hassles like needing to paint over bright purple or lime green walls. They might seem fun to you or your kids, but buyers see a headache and a reason to keep looking. Paint walls and trim in neutral colors to appeal to the most people.
Make entering your house as appealing as possible – hide litter boxes, spray air neutralizer to cover smells like waste, smoke, etc., and fill the house with inviting smells of fresh baked goods and fresh flowers.