House Hunting Tips for Success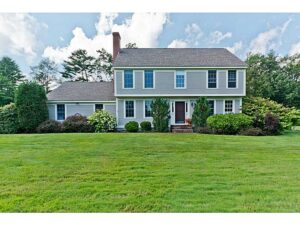 Buying a home is an exciting time! Interest rates remain at historic lows, and the market has recovered nicely – making it a great time to purchase a home. The process is exhilarating and exhausting all at the same time. There are emotional highs and lows as you search for houses, go through the offer and negotiation process, and work with your lender toward your closing. Here are some basic tips to help you avoid getting overwhelmed, and to be in the best position you can be when you are ready to make an offer.
House Hunting Tips:
Location: consider your commutes, convenience of amenities you enjoy, and the importance of schools, emergency services, etc.
Have a list of Musts and Wants and Deal Breakers. Remember, you might be able to add Wants later. This list will be invaluable to keep you honest with yourself as the excitement and emotions of home buying comes over you. Use this as a checklist when you look at properties.
Do your own research. Today's internet is full of information and resources. There are mortgage calculators to help you decide a realistic price-point, neighborhood statistics and information, and of course all the homes for sale you could ever want! Start surfing and educate yourself.
Get pre-approved for a mortgage. Find out what loan products are available to you, and what you can afford. Being ready with a pre-qualification letter makes you much more interesting to a seller in a competitive market!
Be sure you are ready. House-hunting is a challenging and sometime frustrating process. If you really aren't going to be ready until your oldest graduates next spring, or you really need to save a little more money or pay off debt, then wait.
Of course, partner with an agent you feel comfortable with, who listens to you, and can help you navigate this very important decision! We hope you will contact us so we can show you how we can help you find the home of your dreams!